"Turn Off the Stress"   Discover how you can have less anxiety and more JOY everyday!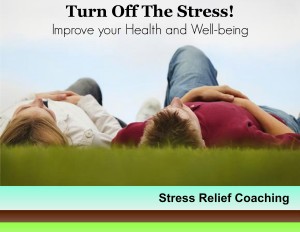 Improve your health and well-being from a Christian perspective.
Proven fun and informative exercises, that will help identify where you're experiencing the highest levels of stress in your life right now. Workshop includes a Free Stress Evaluation.
Start taking steps to "turn off the stress"
Following a plan based on God's word, proper nutrition, exercise, and common sense; you will discover how you can have less anxiety and more joy. Kim Castellano is a Certified Christian Counselor/Life Coach and Stress Relief Coach.
For more information contact Kim Castellano at 201-328-2326
5-week Stress Relief Coaching Group
Thursday's  6:30pm –
Sessions begin again in September after the summer break
 We all have some level of Stress in our lives, but are you…
*Saying "I am stressed out!" more than often?
*Feeling anxious and lack drive?
*Is your body feeling tight and not relaxed?
Come and learn how to Turn Off the Stress and improve your health and well-being from a Christian perspective.
Each 2 hour group session is jammed packed with effective exercises and stress relief techniques that will help you identify stress triggers and turn off the stress hormones in your body, ending in a time of Christian Mediation leaving you feeling refreshed and empowered.
Cost: Free  (donations are accepted)
Location: WWMS – 1400 Van Houten Ave, Clifton, NJ  Media Rm

When: Thursday's (after summer break) September

Time: 6:30pm-8:30pm

To register, fill out contact form below.
Private One2One Coaching sessions are available Cost: (4) 1 hour sessions $140
Journey to an Authentic You!   4 Week Coaching workshop:
Jump start your journey with Jesus and learn how Christian Life Coaching can improve your life and help you find more peace and balance.
Each session ends in personal worship and prayer.
Topics include: The Pursuit of Excellence and Putting God First, Time Management, Living the Balanced Life, Identifying and Overcoming Obstacles.
Location: WWMS – 1400 Van Houten Ave, Clifton, NJ  Media Rm

When: Thursday's (after summer break) September

Time: 6:30pm-8:30pm
Living the Balanced Life:
An intense yet fun interactive workshop using the wheel of life exercise.  Packed with next step help questions, values exercise and personal goal setting plans to take home.  Each person has their own recipe for life balance because each of us is unique. Workshop ends in a time of personal worship and prayer.
Transition Coaching: coming soon!

New Mommy, Empty Nest, Marriage, Career Change, Retirement, Death, Divorce.  A one day workshop is coming soon!
RETREATS:  "Come Away with Me!" -Jesus.

Next retreat: Friday July 14- Saturday July 15th  "In His Presence/Soaking Prayer"

  SOLD OUT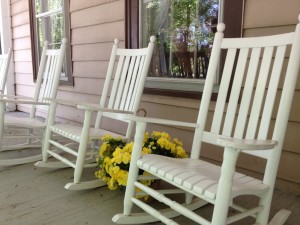 Spend a weekend away from everyday distractions in a rustic setting to awaken your dreams, visions, and discover your purpose.
Learn how to lean into the presence of God and hear His voice. Experience guided meditations on God's word and explore pathways to Jesus.
On Saturday afternoons relax and enjoy the great outdoors ending with soaking prayer.  Be encouraged as you relax and enjoy your time away.
It's a weekend that can change your life!
Retreat style group coaching/ In His Presence/ Soaking Prayer
Here are a few of the many responses from the Come away with Me! – Jesus Retreat.
Testimonies:
I feel renewed, refreshed, and received a clearer direction & purpose for my life.
I didn't think I could receive anything from going away but, God opened my heart to receive His love and healing during my stay.
The retreat reignited my passion to do all God is asking of me.
It has transformed my relationship with Jesus.  I've never been able to hear the voice of God and see so clearly before. My faith has been restored.


Power of One Christian Coaching and Outreach Ministries, Inc
Address: PO Box 6080, Clifton, New Jersey 07015
201-328-2326

Call or fill out the email form below for more information.