"Turn Off the Stress"   Discover how you can have less anxiety and more JOY everyday!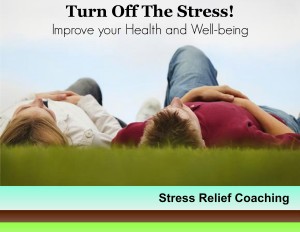 Improve your health and well-being from a Christian perspective.
Proven fun and informative exercises, that will help identify where you're experiencing the highest levels of stress in your life right now. Workshop includes a Free Stress Evaluation.
Start taking steps to "turn off the stress"
Following a plan based on God's word, proper nutrition, exercise, and common sense; you will discover how you can have less anxiety and more joy. Kim Castellano is a Certified Christian Counselor/Life Coach and Stress Relief Coach.
5-week Stress Relief Coaching Group
Thursday's  6:30pm

We all have some level of Stress in our lives, but are you…
*Saying "I am stressed out!" more than often?
*Feeling anxious and lack drive?
*Is your body feeling tight and not relaxed?
Come and learn how to Turn Off the Stress and improve your health and well-being from a Christian perspective.
Each 2 hour group session is jammed packed with effective exercises and stress relief techniques that will help you identify stress triggers and turn off the stress hormones in your body, ending in a time of Christian Mediation leaving you feeling refreshed and empowered.
During the 5 weeks you'll learn how to…
Break the Worry Cycle!
Change your way of Thinking!
Choose your Attitudes!
Relax and Laugh more!
Cost: Free  (donations are accepted)
Location: Woodrow Wilson Middle School Media Room – 1400 Van Houten Ave, Clifton, NJ
When: Thursday's  (call for schedule)
Time: 6:30pm-8:30pm
For more information fill out contact form below or  To Register click here
Private One2One Coaching sessions are available Cost: (4) 1 hour sessions $140
Journey to an Authentic You!   4 Week Coaching workshop:
Jump start your journey with Jesus and learn how Christian Life Coaching can improve your life and help you find more peace and balance.
Each session ends in personal worship and prayer.
Topics include: The Pursuit of Excellence and Putting God First, Time Management, Living the Balanced Life, Identifying and Overcoming Obstacles.
Location: Woodrow Wilson Middle School Media Room – 1400 Van Houten Ave, Clifton, NJ
When: Thursday's  (call for schedule)
Time: 6:30pm-8:30pm
Living the Balanced Life:
An intense yet fun interactive workshop using the wheel of life exercise.  Packed with next step help questions, values exercise and personal goal setting plans to take home.  Each person has their own recipe for life balance because each of us is unique. Workshop ends in a time of personal worship and prayer.
Transition Coaching: coming soon!   New Mommy, Empty Nest, Marriage, Career Change, Retirement, Death, Divorce.  A one day workshop is coming soon!
RETREATS: 
"Come Away with Me!" -Jesus
Next Retreat:

TBA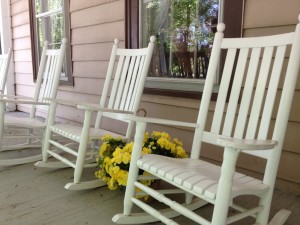 Relax and enjoy a mountain top experience with inspiring discussions with Kim Castellano noted Christian Life Coach and Counselor, workshop facilitator, and community outreach leader, and learn the techniques of hearing God's voice in a fun-filled rustic mountain setting and so much more.
This retreat will leave you feeling relieved of your stress and full of unforgettable memories about a mini getaway with Jesus and much needed relaxation and rejuvenation!    You'll learn how to hear God's voice through scripture, practice the Ignatius Spiritual Exercises and make new friendships.
Activities include: Friday evening bon- fire- Saturday swimming and park activities, casual afternoon walks in nature.   Spiritual Renewal Activities include: Lectio Divina, journaling, exploring your pathways to Jesus, prophetic soaking through music and scripture, prayer, listening to your heart and much more.
Group size is limited to 10 people max.
Cost is $135 pp     (Donations are also accepted for sponsorships)
Location: Liebenzell Retreat Center – Schooley's Mountain NJ
(Rt 80 West- to Rt 46)  just outside Budd Lake area
It's a weekend that can change your life!
Retreat style group coaching/ In His Presence/ Soaking Prayer
Here are a few of the many responses from the Come away with Me! – Jesus Retreat.
Testimonies:
I feel renewed, refreshed, and received a clearer direction & purpose for my life.
I didn't think I could receive anything from going away but, God opened my heart to receive His love and healing during my stay.
The retreat reignited my passion to do all God is asking of me.
It has transformed my relationship with Jesus.  I've never been able to hear the voice of God and see so clearly before.  My faith has been restored.


Power of One Christian Coaching and Outreach Ministries, Inc
Address: PO Box 6080, Clifton, New Jersey 07015
201-328-2326

Call or fill out the email form below for more information.