Lace Up against Sigma- "It's okay to talk about Mental Illness"
Nov 19,  9:30am sharp!  (rain date Sunday Nov 20)

Meet at Garret Mountain Barbour Pond, Park Road Woodland Park, NJ
Sponsored by Power of One Christian Coaching and Outreach Ministries, Inc.
Walk with David Matos Backpack Tuesday (Walked Across America 2016) .
Warm up and Zumba workout with Yudy Bechara
Free – Registration is required – walk waiver is mandatory to participate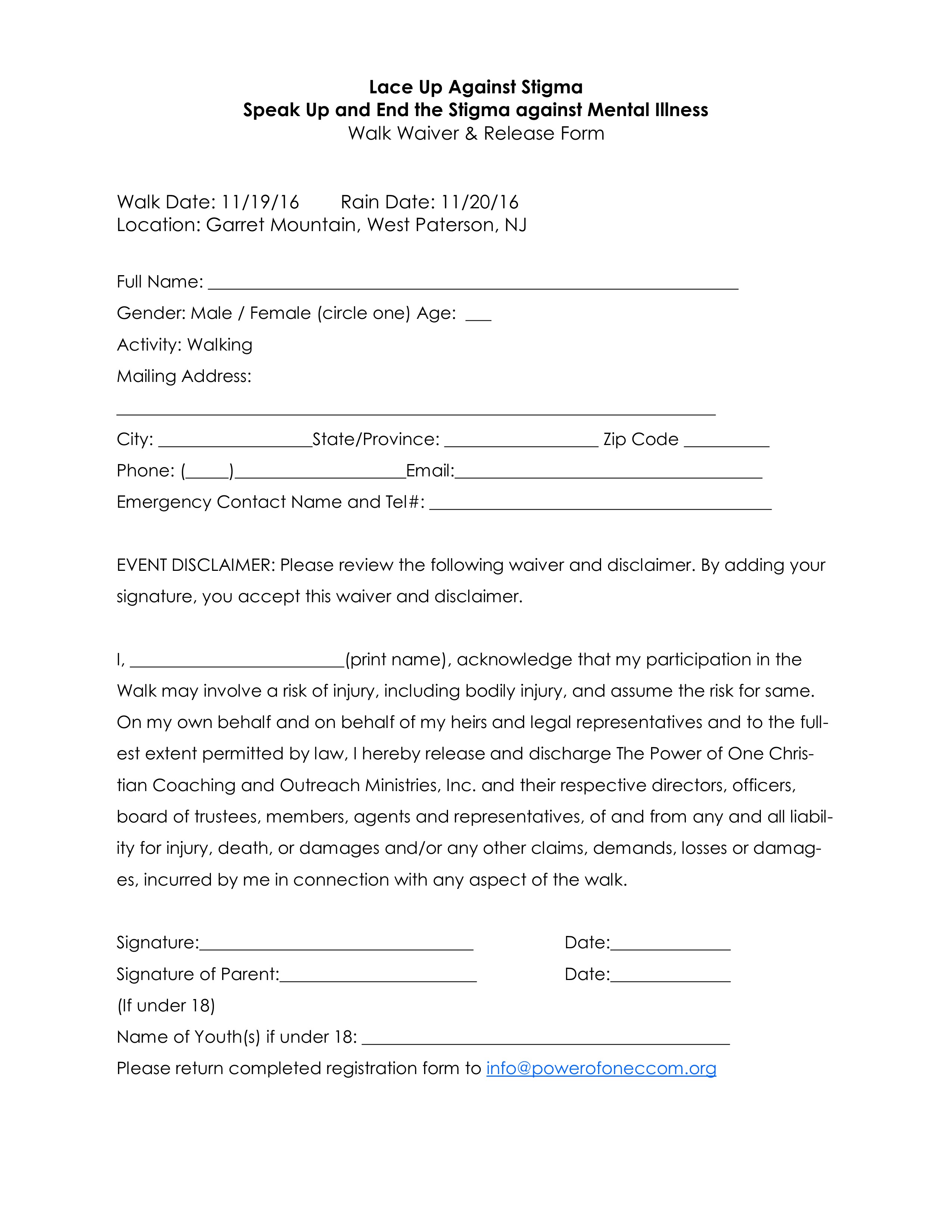 Print out form here/ pick up walk packet at the Mental Health Association of Passaic at 404 Clifton Ave, Clifton, NJ or Day of event.
Wear your Best Green to help raise the awareness against mental illness .  (optional)
Stigma Free Shirts are available for $10 at 404 Clifton Ave, Clifton. T-shirts will be available the day of the walk while supplies last.   Proceeds from t-shirts will benefit MHAP.
Enjoy the great outdoors with a 3 mile fun walk.  (But not necessary to participate)
(Optional) Bring a food item to the walk to help stock the school pantry? Cereal, fruit cups, juice boxes, healthy snacks, meals in a can. Benefits our School Food Pantry located inside Elementary School #12 Clifton, NJ