ENCOURAGE    EMPOWER    EQUIP
Kim Castellano, is a Certified Life Coach and Counselor thru PCCCA.org and founder at Power of One. Kim enjoys coaching the local community in finding their authentic self through group coaching and one to one sessions using proven coaching techniques.  Kim also enjoys organizing outreach projects and meeting the needs of the underprivileged in the community. Helping the working poor has been her life time passion and mission.  Kim is also a Certified Home Health Aid and advocates for the elderly.
Kim Likes: Baking, walking in the park, relaxing on the beach and/or boating on the lake.
Kim's Specialties include:
* Living the Balanced Life
* Stress Relief
* Identifying and Overcoming Obstacles.
email: kim@powerofoneccom.org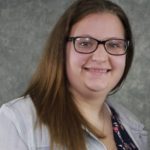 Kelly Keil is recent Graduate of Montclair State University with a dual degree in Business and Marketing. Kelly assists the team by using her gifts, talents and knowledge as needed behind the scenes. One of her main roles is leading the Back2School Outreach School Supply Drive during the Pack and Sort Day held in August. You'll also see Kelly at our Workshops "behind the scenes" to insure a smooth start in the workshop.
Kelly Likes: Baking, relaxing at the beach, the Yankees, Yoga, and a good book.
email: kelly@powerofoneccom.org
Suzanne Taylor– Brings her years of experience in the business world and her accounting knowledge in government to help support the mission and vision at Power of One.  Suzanne and Kim met through the work of Operation Christmas Child. Suzanne shares the same passion as the team "to see women and children transformed" .  We're excited to have her serve on our Board.
Advisory Team:
Laura Orbe, Certified Nutritional Counselor
Irene Cheski, School Counselor and Team Member of the "Crisis Team" PPS
Interested in joining our Team?  Use the form below to contact us and Kim will reach out to you.